SKYLIGHT UPSTANDS
Our upstands are made from fiberglass, which guarantees great durability. We make our upstands in various sizes and inclinations. The basic upstand is thermally insulated with 20 mm of polyurethane foam. We also produce upstands with insulation layers 40 mm and 60 mm thick, according to customer requirements. The sandwich construction ensures great toughness. The standard color is RAL 9010, but other color options can be produced upon request. Upstands can also be custom made with connections for various types of roof coverings. Under EU standard CSN EN 1873, roof domes must be mounted at least 15 cm above the waterproofing level.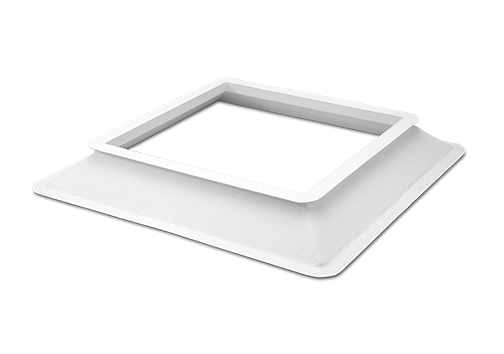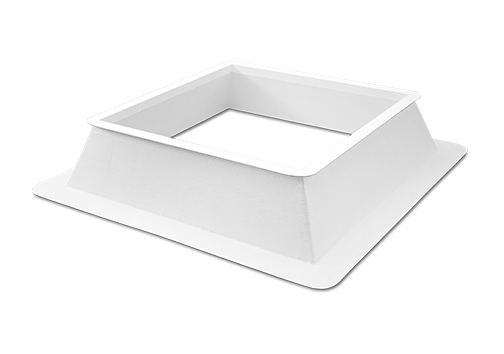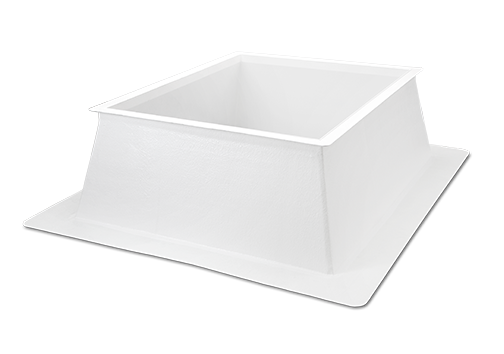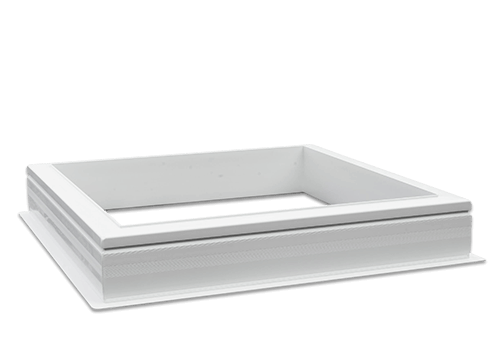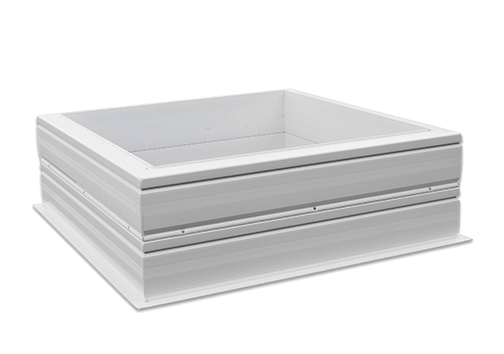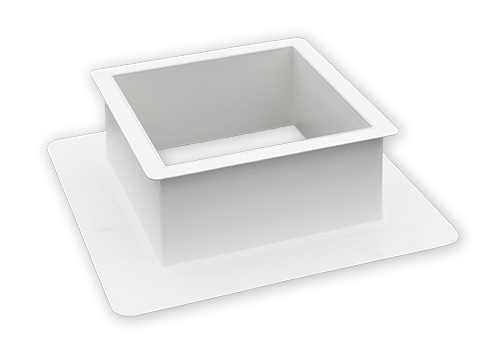 TRAPEZOIDAL PROFILE UPSTANDS
Upstand with profile for trapezoidal panels
We are able to fit our fiberglass profile to all kinds of trapezoidal panels. The profile is compatible with pre-installed trapezoidal panels, and does not require the installation of any waterproofing. A major advantage of this is that the profile can be manufactured to match the RAL color of the roof covering.
Declaration of Performance
Reaction to Fire Classification
Price on request
UPSTANDS WITH PROFILE FOR SHEET ROOFS
No need to install waterproofing
The chief advantage is that there is no need to install waterproofing on the upstand. The fiberglass fascia protects against any inflow of water. The upstand can be fitted on a plinth of any size, while preserving the size of the opening in the roof.
Declaration of Performance
Reaction to Fire Classification
Price on request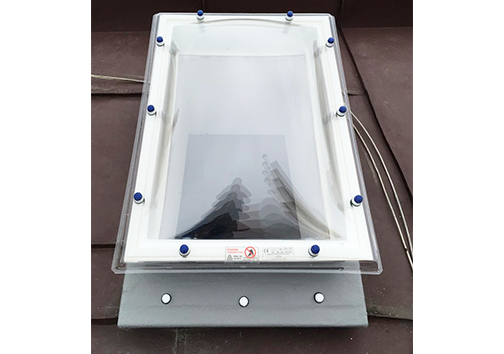 STEEL UPSTANDS
galvanized steel sheet 1.5 - 2 mm thick, color RAL 9010
Steel upstands are made from galvanized steel sheets 1.5 - 2 mm thick. They are insulated with mineral wool. Their heights are the same as the fiberglass upstands: 15 / 30 / 50 cm. The upstands come in RAL 9010 white.
Fire protocol
Prices on request
CUSTOM UPSTANDS - NO PRICE LIST, PRICES ON REQUEST
Upstands designed for non-standard measurements and profiles
Fiberglass upstands for large building dimensions. These upstands are produced on a one-off basis, and can be produced up to a maximum size of six meters. These upstands can be for any number of domes, and they can house any size of dome.
Declaration of Performance
Reaction to Fire Classification
Price on request