SKYLIGHT ACCESSORIES
Skylights don't just provide interior lighting, they can also serve ventilation or roof access purposes.
ROOF EXITS
Manually opening skylights with chains or struts
The roof exit comprises the upstand, PVC opening frame, dome or laminated hatch, and handle. The opening handle is lockable, and can be combined with chains or struts. Mechanical or gas struts may be used. These exits are suitable for houses and apartments, as well as commercial buildings.
Laminate hatch technical drawings
Opening frame technical drawings
Price list
ELECTRIC VENTILATION
Electric actuator for comfortable daily ventilation
A constant flow of fresh air and comfortable interior ventilation is ensured thanks to the use of an electric actuator and interior switch or remote control. The stroke length of the electric actuator can be 350 – 750 mm.
For skylights with larger dimensions, tandem actuators are required. Electric ventilation is suitable for all building types. The skylight comprises the upstand, PVC opening frame, dome and electric actuator. A choice of electric actuators is available depending on the intended use.
UCS Max actuator technical drawings
UCS Vega actuator technical drawings
Actuator connection
Datasheet
Price list
MANUAL VENTILATION
screw mechanism, operated with a handle 1.5 – 3.5 m long.
Skylights ensure fresh air indoors. Manual ventilation comprises the upstand, PVC opening frame, dome, and trapezoidal screw with an eye for the operating handle. Operating handles are 1 – 3 m long. The maximum stroke length of the trapezoidal screw is 300 mm.
Technical drawings
Price list
INSECT NET
does not reduce the light transmittance of the skylight
Installing these nets does not reduce the light transmittance of the skylight, and they are very simple to install. The net is invisible when the skylight is closed, and can be fitted to skylights designed for ventilation.
Price list
ULTRAFLEX CRM CONTROL PANEL (WIND/RAIN)
protects against the effects of inclement weather
The Ultraflex CRM can detect inclement weather conditions and automatically close the skylight. This protects both the skylights from damage and the indoors from rain. This control panel also works when used for electric ventilation. The control panel has 4 groups, and can connect to up to 40 actuators. Using 24V electric motors, during power outages the skylights automatically close using a backup power supply.
Datasheet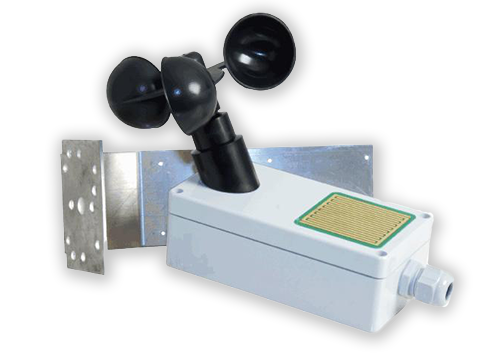 REMOTE CONTROL
roll-up set with key fob
The remote control is used for comfortable electric ventilation.
Price list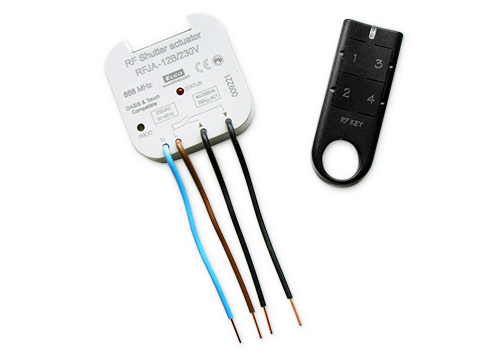 SAFETY GRILLE
prevents burglaries and break-ins
The safety grille helps prevent break-ins. The grille also stops debris falling in through the skylight, especially useful on walkable roofs. The grille is installed onto the roof structure. As standard it comes in RAL 9010 white, but alternate colors are available upon request.
Prices on request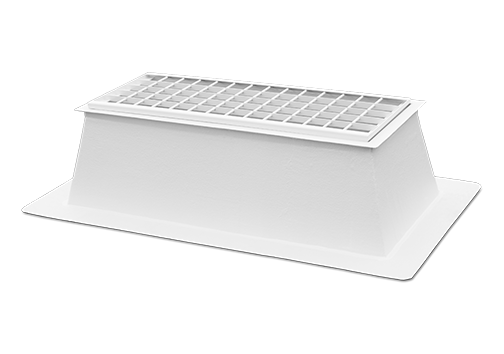 ANTI-DRIP NET
Fire safety protection, prevents melted polycarbonate from dripping
These nets as well as polycarbonate domes and steel upstand are suitable for emergency exits. Their Reaction to Fire classification is Class B
Protocol
Prices on request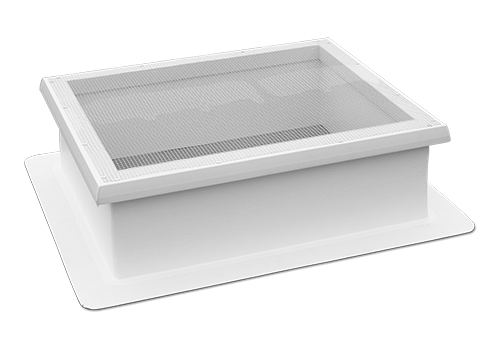 TEMPERATURE SENSOR
enables quick and accurate fire detection
The sensor is located indoors. This sensor responds to a maximum temperature (57°C, 75°C, 90°C) being exceeded, and allows quick detection of fires.
Datasheet
Prices on request